It's risky business to make Tom Cruise's legendary Christmas cake, but I did anyway
A coconut-white chocolate bundt cake from a California family bakery has gone viral in the last year -- mostly because people have heard Tom Cruise sends it as a gift to everyone on his Christmas list. Columnist Tammy Swift decided to make all the right moves and bake it. Here's how it turned out.
We are part of The Trust Project.
Those who know me best know that I am forever hobnobbing with Hollywood royalty.
If I'm not hiding in the bushes at Josh Duhamel's wedding , I'm bragging about the fact I am Taylor Swift's eighth cousin or attending a reception also attended by Rene Auberjonois (better known as one of the cast members of "Benson.")
So when I heard the "hot goss" on Tom Cruise's favorite coconut cake, I had to get in on the action.
Apparently, the mega-star has become known for sending coconut-white chocolate bundt cake to his friends and co-stars for Christmas. The cakes — described by giftee Kirsten Dunst as "the best cake I've ever had" — are from Doan's Bakery in Woodland Hills, Calif.
Created in 1984 by founder/owner Karen Doan, the Cruise Cake is described as a coconut cake studded with white chocolate chunks and covered in cream cheese frosting. A "mountain" of lightly toasted coconut tops it off.
The story is that Cruise was tipped off on the cake when Diane Keaton and his then-wife Katie Holmes were vying to find the best cake out there. (Perhaps their competition was called "Looking for Mr. Goodcake?")
Keaton introduced them to the Doan's cake—and so it goes.
Anyhoo, anyone who knows anything about Mr. Cruise knows when he likes something, he is ready to shout it from the mountaintops — or even by jumping on a couch.
So he's been sending the cakes worldwide ever since.
I love a good coconut cake. Besides, with "Maverick" enjoying a resurgence of popularity via his "Top Gun" sequel, I had to try it.
I briefly considered pestering Mr. Cruise to send me one — which seemed to work for columnist Stuart Heritage — but restraining orders are such a nuisance.
I considered ordering the actual cake through Goldbelly , but cake and shipping tip the scales at $110.
That's a mission impossible from a budget standpoint.
So I found a copycat recipe on Plainchicken.com and decided to try it.
My verdict: Even when prepared from scratch, you'd have to "show me the money" to ask me to make it again. It contains six eggs and a whole pound of butter at a time when prices for those basics have doubled. Even so, this is a yummy, rich pound cake which somehow manages to be moist without being stodgy.
However — and it's a "risky business" to admit this — it actually tasted a skosh too sweet for me. This could be because I've drastically cut carbs lately, which has curbed my bottomless sweet tooth. But next time I'll make the frosting with less powdered sugar (perhaps cutting the butter down a couple of tablespoons and using 3 ½ cups sugar) or adding a tablespoon of lemon juice to cut the sweet a bit.
I also think the cake alone, without frosting, would be amazing.
Just don't tell Tom.
---
READ MORE COLUMNS FROM TAMMY SWIFT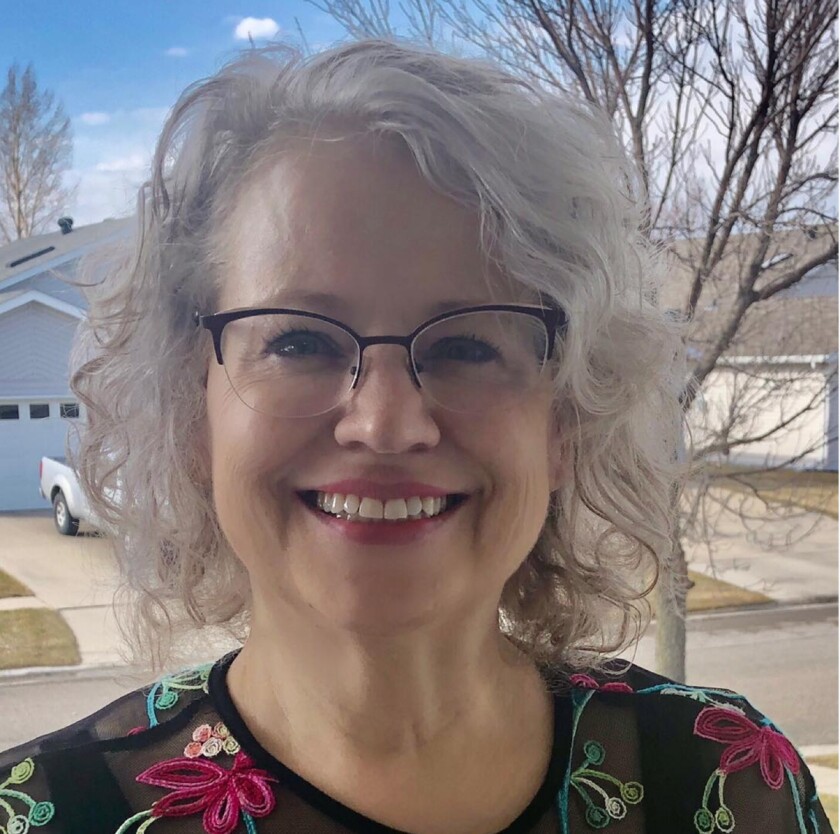 Hi, I'm Tammy Swift, a long-time columnist for The Forum. Over the years, I've written about everything from growing up on the farm and life as a single woman to marriage, divorce and the "joys" of menopause. I'm also slightly obsessed with my dog. Check out my latest columns below. Reach me at tswift@forumcomm.com.
The Tom Cruise Holiday Cake
Ingredients:
3 cups all-purpose flour
1 (3.4-oz) package instant coconut cream pudding, unprepared
½ teaspoon salt
¼ teaspoon baking soda
3 sticks butter, room temperature
2¾ cups sugar
6 large eggs
2 teaspoons vanilla extract
1 tablespoon coconut extract
1 (8-oz) container sour cream
1 (4-oz) white chocolate bar, finely chopped
Frosting:
1/2 cup butter softened
1 (8-oz) package cream cheese
2 teaspoons vanilla extract
4 cups powdered sugar
1 (7-oz) package shredded coconut, lightly toasted
Preheat oven to 325 degrees. Butter and flour a 15-cup Bundt pan. Set aside.
Sift together the flour, salt and baking soda. Set aside.
Cream together butter, sugar, vanilla and coconut extract. Beat for 2 to 3 minutes, or until light and pale yellow in color. Add the eggs, one at a time, beating well after each addition, stopping and scraping the sides of the bowl as needed.
Add pudding mix to the batter and mix.
Reduce speed of mixer and add the sifted dry ingredients alternately with the sour cream. Mix until fully combined. Stir in the finely chopped white chocolate by hand.
Spoon into pan and place in oven.
Bake, placing a piece of aluminum foil on top to prevent overbrowning, if needed, for 1 hour 30 minutes to 1 hour 40 minutes, or until a toothpick inserted into the center comes back clean.
Remove from oven and let cool in pan on a cooling rack for 15 minutes, then remove from the pan and let cool completely.
For frosting, beat together butter and cream cheese until fluffy. Gradually add powdered sugar, beating constantly. Add vanilla and mix. Frost entire exterior of cake and sprinkle with coconut.
Note: If you make this in a 12-cup bundt pan, make sure to not overfill the pan. Leave at least 1½ to 2-inches unfilled. You may have leftover batter.