Outrageous fortune: Psychic visit unveils some surprising predictions
As is often the case when presented with metaphysical practices, Columnist Tammy Swift found her naturally gullible nature clashing with her reporter's skeptic as Psychic Cindy John examined the lines and hatch marks on her palms, laid out tarot cards in a complex pattern and spoke of energy and auras.
We are part of The Trust Project.
Apparently, I'm going to get married again.
That's according to Cindy John, a psychic/tarot card reader/palm reader whose Psychic's Eye business recently popped up in downtown Fargo.
I wrote about John's business last week, but couldn't resist also plunking down the fee for a combination tarot card/psychic/palm reading afterward. She told me I've lived two previous lives, have met two soul mates, will experience more financial security and a possible job change in 2023, and possess some intuitive insight myself.
As is often the case when presented with metaphysical practices, I found my naturally gullible nature clashing with my reporter's skeptic as John examined the lines and hatch marks on my palms, laid out tarot cards in a complex pattern and spoke of energy and auras.
Ultimately, John's predictions and insights felt spot-on in most areas and off-kilter in a few others.
I found myself wanting her predictions to be right and, in the process, probably volunteered more information to practically guarantee she would be.
Because, when you get down to it, don't we want to believe? Don't we want to think there's some crib sheet, some shortcut out there to make our sometimes rocky lives smoother? Why else would we lean on everything from self-help gurus and horoscopes to mind-altering substances and metaphysical means to lighten our daily trudge uphill?
Maybe that's why the market size of the psychic services industry in the U.S. has grown over the last decade — from a value of $1.9 billion U.S. dollars in 2011 to $2.2 billion this year, according to Statista. History shows that interest in psychics ratchets up in times of heightened social anxiety and economic insecurity — both of which we've had plenty of lately, thank you.
Yet it's easy to understand our skepticism. The psychic field is unhindered by licensing or government oversight and deals with the nebulous, impossible-to-nail-down world of mysticism. Too many good people have invested their faith and money in bad actors, only to meet shysters who would rather steal your fortune than tell it.
In 2017, a Los Angeles Times columnist interviewed Jusstine Kenzer , who held the top ranking in a Yelp search of best psychics in Los Angeles, and asked her how to separate the soothsayers from the swindlers.
"If anyone asks you for money to remove hexes or spells or negative energy, forget it," she said. "No true psychic is going to do anything like that."
Armed with this tip on clairvoyant consumerism, I evaluated my experience with John. In general, the Fargo psychic presented my reading in a positive and helpful way. Some of her suggestions — like the fact I should obsess less about my finances and take more concrete action to rectify them — echoed, nearly word for word, what a therapist told me earlier in the day.
Overall, the experience felt more like a session with a life coach (John also offers life-coaching services) than anything dark, supernatural or scary.
---
READ MORE COLUMNS FROM TAMMY SWIFT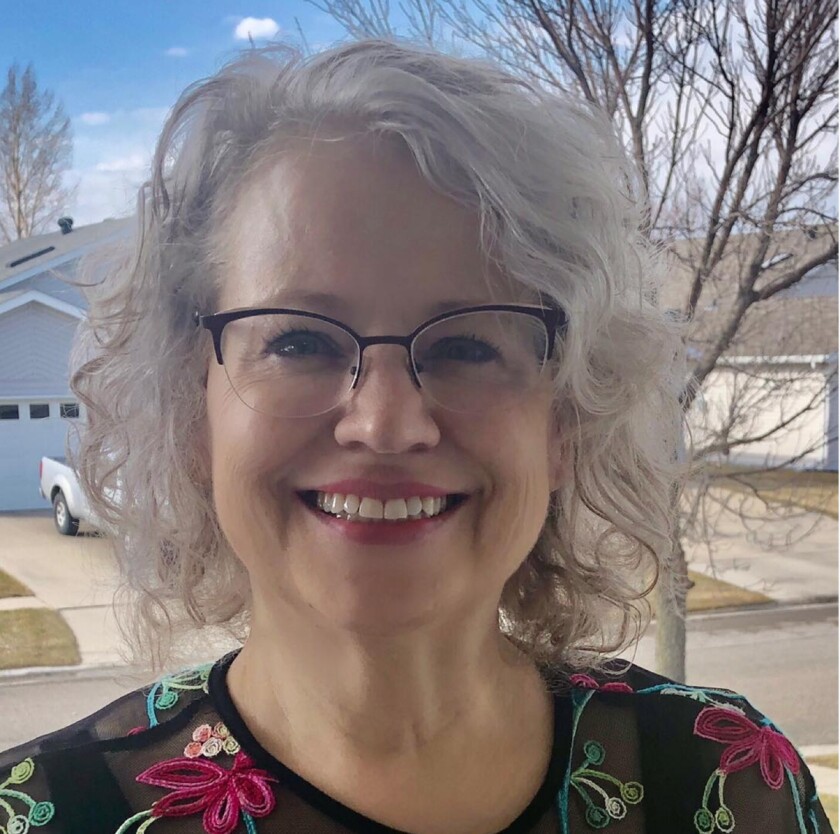 Hi, I'm Tammy Swift, a loooong-time columnist for The Forum. Over the years, I've written about everything from growing up on the farm and life as a single woman to marriage, divorce and the "joys" of menopause. I'm also slightly obsessed with my dog. Check out my latest columns below. Reach me at tswift@forumcomm.com.
Among her observations:

I will live long and enjoy relatively good health. I am highly creative. I tend to be so open-minded and transparent that some people misread it as weakness, but John said I have learned to disclose less and protect myself more over time.
Based on my palm's "wealth" line, John said money wouldn't be a problem for me. I basically responded to this with a Looney Toons-style double-take and said something like: "Really? What a relief!" After she laid down more tarot cards, she backtracked a bit, indicating that there might be some bumpy times right now but it would shift into more abundance in 2023. So it's hard to say if those cards told a different story or if she basically responded to the way my eyes popped out of their sockets, Wile E. Coyote-style, at her initial prediction.
She said I felt stuck in my job, which isn't true: I love my job. But she correctly guessed that I feel stuck in my home, which feels more like a burden lately. When mentioning that I remote-work, she deduced that my ambivalence about my surroundings might affect my work attitude. It's possible. Who knows?
She correctly guessed that my two longest-running romantic connections involved partners with opposite problems: The first was very walled off emotionally and the second had lots of mood swings. I couldn't find a way to explain away how she knew these things, as she is new to the community and didn't even know my last name when I made the appointment. However, she did predict I would marry my current partner, which shocked both of us. :)
She saw an older woman close to me struggling with health problems and going through a lot of grief. That would be my mom, who has dealt with deteriorating health over the last few years and, understandably, has shouldered some sadness over losing her former dynamic self.
She said I had lots of innate intuition and picked up on people's thoughts and feelings easily. Other psychics have told me this before. I've often been called oversensitive, but the flip side to that is my ability to discern subtle changes in body language or the overall "mood" of a room to assess how people really feel about something. I'm often the first one to detect negative vibes in people, who will later show themselves to be not-entirely-legit.
It certainly doesn't make me psychic. But maybe it does show there's some merit to our "gut feelings," and that we all could probably listen to our intuition more often.