SWAT team arrests four in Dickinson raid near elementary school
Investigative operation leads to the seizure of drugs, cash and a stolen firearm in north Dickinson on Sunday
DICKINSON — Three men and a woman have been taken into custody following a SWAT response to a residence in north Dickinson on Sunday. The joint-force operation, involving Dickinson Police Department and the Southwest Narcotics Task Force, resulted in the seizure of a significant level of drugs, cash and a stolen firearm. The raid, near the corner of 29th St. W. and 10th Ave W., was the culmination of a weekend-long investigation.
According to a press release by the Dickinson Police Department, suspicions surrounding Aaron Lawrence Baker, 42, a tenant of 984 29th Street West Apartment #2, launched an investigation in allegations of drug dealing. The residence is situated directly across the street from Prairie Rose Elementary School.
As officers converged on the residence, Baker was located driving away and was stopped by patrol officers, while a SWAT team continued their attempt to serve the search warrant on the residence. According to police, while advancing to the door of the residence, an upstairs neighbor, identified as Janae Tamera Daye-Osman, 33, began stomping on the floor and alerting those in the apartment below of the police presence.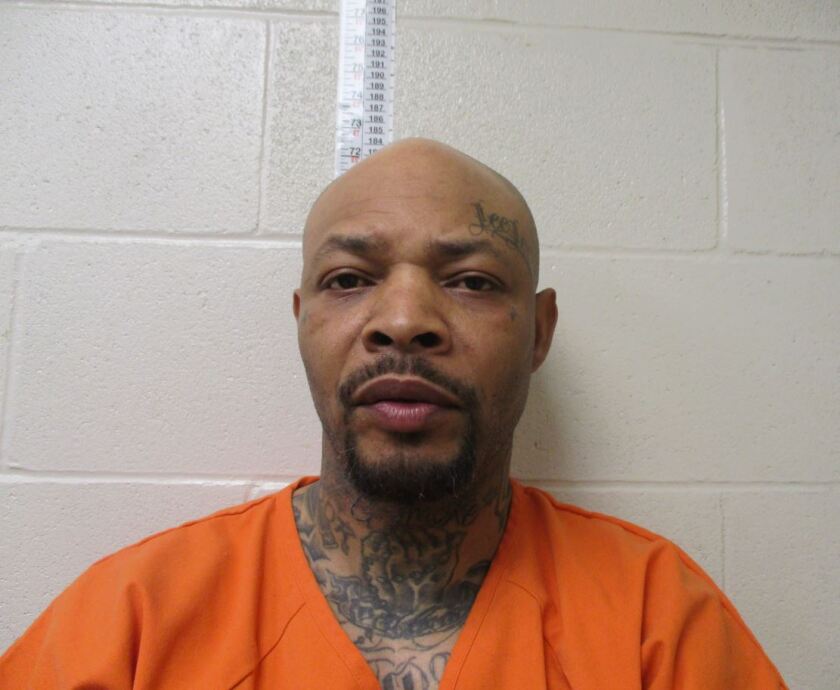 Law enforcement issued amplified commands to the residents of the apartment before conducting their raid on the residence — an unconfirmed assertion by a witness at the scene alleges.
"Guns were drawn and a megaphone was used with a 'come out with your hands up' type of message," a witness said. "They arrested two men."
The Dickinson Press was unable to reach Dickinson Police Department's public information officer for additional information as they did not respond to the Press' request on Monday morning.
Dickinson Police say that the SWAT team made forced entry into the apartment around 5:40 p.m., locating Demetrice Lashawn Askew, 45, and Willie Shaton McCaulley, 44, inside. Both men were detained without incident, but police suspect that Askew and McCaulley destroyed narcotic evidence by flushing it down a toilet.
A subsequent search of the apartment revealed a significant amount of narcotics and other illicit items. The haul included one pound of methamphetamine, 66 grams of cocaine, 15 grams of marijuana, nine fentanyl pills, a stolen firearm and $18,000 in cash.
Baker was arrested for Possession of a Controlled Substance with Intent to Deliver, Possession of Stolen Property, Prohibited Possession of a Firearm, Possession of Drug Paraphernalia, and Maintaining a Dwelling for Using Controlled Substance. Askew was arrested for Possession of a Controlled Substance with Intent to Deliver and Tampering with Physical Evidence. McCaulley was arrested for Possession of a Controlled Substance with Intent to Deliver, Possession of Drug Paraphernalia, and Tampering with Physical Evidence. Daye-Osman was arrested for Hindering Law Enforcement.
According to Dickinson Police, charges may be adjusted as necessary as the investigation continues.
"The brazen attempts of these individuals to spread this poison into our community, especially in such close proximity to an elementary school, is beyond comprehension," Mike Hanel, Dickinson Police Department, is quoted in the press release. "Those wanting to follow in their footsteps should think twice, or we will gladly help you relocate to 3100 Railroad Avenue in Bismarck."