Plain Talk: Democratic-NPL chairman talks about pro-life candidate controversy, 2022 cycle
Chairman Patrick Hart talks about the abortion debate in his party, and his outlook as we enter "prime time" in the 2022 election cycle.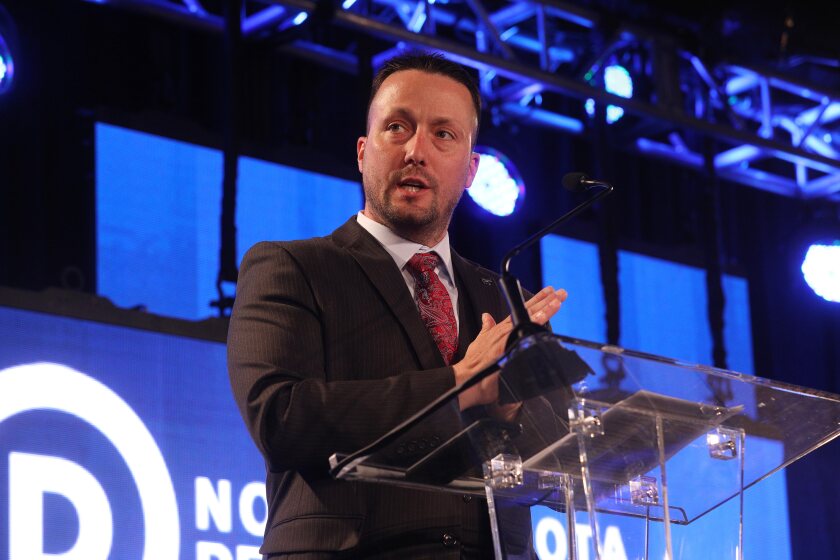 We are part of The Trust Project.
MINOT, N.D. — Last week the North Dakota Democratic-NPL saw some internecine conflict over their U.S. House candidate, Mark Haugen, who is pro-life and supports the overturn of Roe v. Wade.
Click here
to subscribe to the Plain Talk Podcast!
If a law doesn't accomplish its stated goals, what's the point?
On this episode of Plain Talk, we discuss the jolt of excitement North Dakota's general election ballot just received from a couple of independent candidates, and the approval of a measure legalizing recreational marijuana. We also discuss Rep. Liz Cheney losing in the Wyoming primary.
A political leader willing to lose on principle is a rarity in any era of American history. Seeing one in 2022, as Trump trumpets lies and incites violence about the 2020 election, is something akin to spotting a dinosaur in the wild.
Patrick Hart, the chairman of the North Dakota Democratic-NPL, joined this episode of Plain Talk to discuss the challenges of managing the disparate points of view in his party.
We also spoke about what his party is do to find its way in a state where Republicans are seeing historic levels of dominance, and where he sees some opportunities for Democratic-NPL candidates in the 2022 election and beyond.
Also on this episode, Wednesday co-host Chad Oban and I discuss the strategy of Democrats promoting extreme Republican candidates in primaries with the hope of defeating that candidate in the general. Given the fraught times we're living in, should anyone be supporting extremism, even if the calculation is to defeat it?
We also discussed Congressman Kelly Armstrong's vote to codify same-sex marriage in federal law, and Attorney General Drew Wrigley's decision not to seek an external investigation of a scandal over deleted email accounts in his office.
Want to be notified when new episodes of Plain Talk drop? Subscribe, for free, by way of your favorite podcast platform .