Port: Mund misses and Becker bombs
There will be more analysis to do once the votes are all in, but despite some extraordinary curveballs in North Dakota's two highest-profile races, North Dakotans made it clear that they're satisfied with the status quo.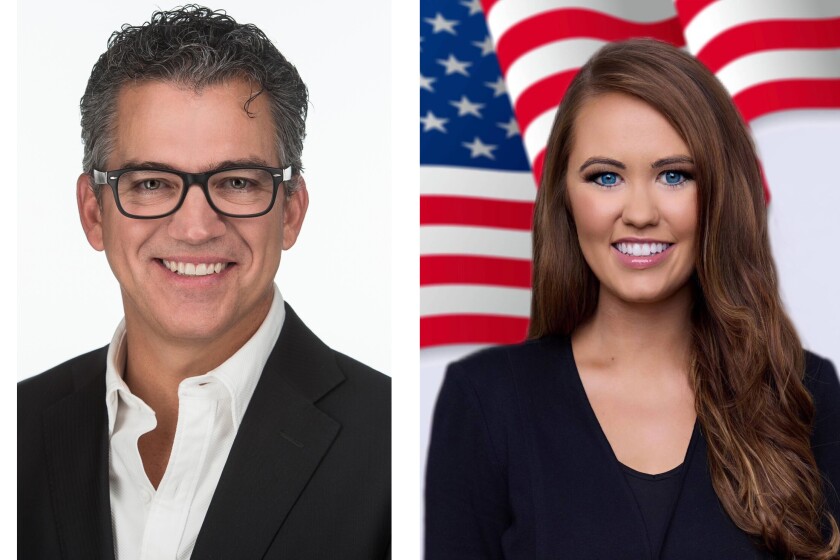 We are part of The Trust Project.
MINOT, N.D. — Cara Mund, the former Miss America, made a surprise entrance into North Dakota's otherwise quiet U.S. House race and immediately garnered a metric ton of regional coverage for her campaign.
Yet despite the attention her celebrity earned her, and the fact that she got to run as an independent without the Democrat label, despite Democrats going to extraordinary lengths to back her campaign, she only outperformed the statewide Democratic-NPL candidates by about 10 points.
As I write this the votes are still being counted, but Mund looks like she'll probably come in with around 38% of the vote.
Assuming that total holds as the rest of the votes get counted, Mund will have done just a skosh better than Democratic-NPL candidate Mark Haugen did in the race for state treasurer last cycle.
Haugen, of course, was the Democratic-NPL candidate for the U.S. House this cycle until party elites forced him off the ballot to make room for Mund.
For Democrats, that's a horrendous outcome. They spiked their candidate for Mund , and then she earned a vote total that was about on par with what he would have enjoyed.
Ouch.
Though it does make me wonder what Mund could have done if the Democrats hadn't essentially adopted her. I still don't think she would have beaten Armstrong if she hadn't had to carry left-wing talk radio host Joel Heitkamp's endorsement around like an albatross around her neck, but she might have made it a much closer race.
Or maybe not. Despite her protests, Mund, as measured by her policy positions, is a pretty run-of-the-mill North Dakota Democrat, and I think voters picked up on that.
What's her future? Mund made much of a decision to turn down a cushy law job at some out-of-state law firm. If she takes a gig like that, she's probably not running for office in North Dakota again. If she takes a job in the state, she'll probably give it another try.
In the U.S. Senate race, meanwhile, former Republican Rick Becker, who has spent years painting himself as the leader of a "true conservative" insurgency in North Dakota, has been exposed as a paper tiger. "He's all fizz and no gin," one wag told me tonight.
As I write this, he's at less than 20% of the vote, about 7 percentage points behind the Democratic-NPL candidate, Katrina Christiansen, and nearly 40 points behind Hoeven.
Christiansen blew a lot of hot air about how she was going to make Hoeven hear her footprints. Becker carried on as if victory was assured. In the end, the U.S. Senate race was the first to be called by the Associated Press.
Christiansen says she's not going away, and will run again in the future, but I'd be surprised if North Dakota Democrats made that mistake twice. She barely outperformed Fintan Dooley, a fellow Democrat running for agriculture commissioner who spent the race telling voters to cast their ballots for the Republican incumbent.
She was a bad candidate, even by the standards of the moribund Democratic-NPL.
And Becker?
It's not clear whether his ego will allow him to admit that he's not nearly as popular as he thinks, or if he'll follow his election-denying followers down a rabbit hole of conspiracies about North Dakota's election process. For those of us not addled by ego, and with a firm grip on reality, Becker has been revealed not as a force to be reckoned with in state politics, but a nothingburger.
In the lead-up to the election I've had many people tell me that Becker might choose to run for governor next, but I'm not so sure. This was an embarrassing sort of drubbing.
How many of Becker's supporters are going to stick with him now?
How many will be willing to donate money to another quixotic run for an office he's not likely to win, given what North Dakota voters have said about him this evening?
Becker loves the spotlight - his level of self-regard is enormous even by the lofty standards politicians live up to - so anything is possible. But I think a slow withdrawal from electoral politics is about as likely for Becker as another run is.
There will be more analysis to do once the votes are all in, but despite some extraordinary curveballs in North Dakota's two highest-profile races, North Dakotans made it clear that they're satisfied with the status quo.