Port: You can't blame gerrymandering when you leave 57 legislative races uncontested
Maybe the problem isn't gerrymandering. Maybe the problem is the Democratic-NPL.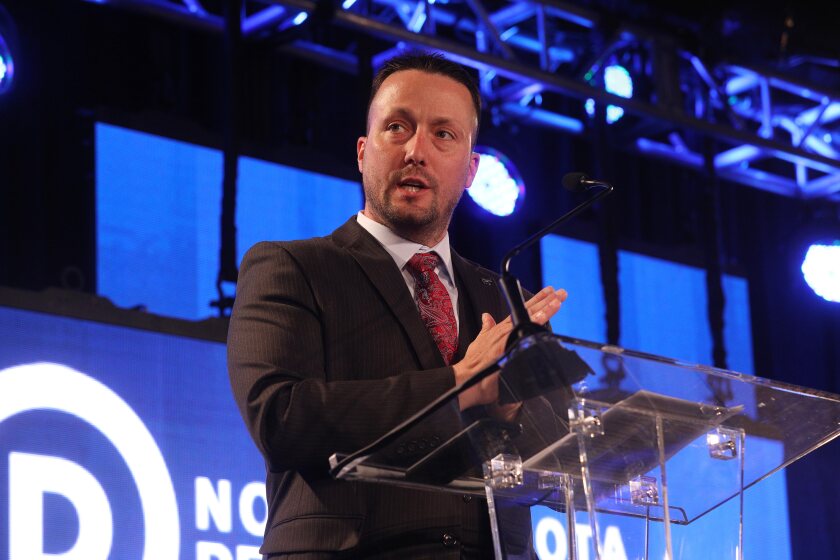 We are part of The Trust Project.
MINOT, N.D. — Patrick Hart, the chairman of the Democratic-NPL, wants you to believe that gerrymandering by the Republican legislative majority is why his party had a tough election night this week.
His exact quote was, "gerrymandering at its worst," and he was backed up in that claim by one of those political science professors that are often quoted in election stories by reporters looking to flesh out their word count with pablum and banalities.
But this is bunk.
North Dakota's Democrats somehow managed to make their super minority even smaller on election night, but a partisan redistricting process wasn't to blame.
If we want to assign blame, we could start with the fact that the Democratic-NPL left, by my count ( and feel free to go count for yourselves ), some 57 legislative races unchallenged by a candidate from their party.
A few of those races did have independent candidates challenging Republicans, which may be part of a hot new trend wherein North Dakota Democrats eschew their party label in an attempt to bamboozle voters ( I'm looking at you, Cara Mund ), but let's set those few examples aside.
How can Democrats expect to hold onto even the scant few seats they've elected candidates to in the legislature if they're leaving dozens and dozens of races unchallenged?
That problem snowballs, too. How can the Democratic-NPL expect its voters to be enthusiastic, and turn out on Election Day, when they're giving them so little to root for? North Dakota saw historically low turnout this election cycle , down dramatically from very high turnout in the 2018 midterm, and a lot of that has to do with Democrats failing to make the races on the ballot competitive.
And I'm not just talking about the legislative races.
The Democratic-NPL did manage to find candidates for all but one of the statewide races (Republican Tax Commissioner Brian Kroshus ran unopposed), but they weren't terribly inspiring.
Public Service Commission candidate Melanie Moniz didn't campaign at all . The other PSC candidate, Trygve Hammer, was only slightly more active.
Agriculture Commissioner candidate Fintan Dooley was literally telling voters to cast their ballots for his opponent .
Attorney General candidate Tim "the Starman" Lamb spent parts of this election cycle chatting up bikini models on Facebook.
Senate candidate Katrina Christiansen pursued her candidacy aggressively, but mostly on Twitter, and she absolutely bombed during debates on my podcast and Prairie Public Television.
And U.S. House candidate Mark Haugen? Who was the top vote-getter for Democrats in the 2020 cycle when he ran for treasurer? He got pushed out of the race by Democratic-NPL party elites who preferred Mund, a move that drew the ire of a not-small faction of the party.
I'm sure Democrats circling the wagons around Mund who claimed, speciously, to be some sort of a moderately conservative Republican did wonders for their turnout.
And yet, we're supposed to believe that gerrymandering was the problem?
Please.
Though, to be clear, Democrats did have a few victories on election night. In District 10, a new Fargo-area jurisdiction that was created by the supposed gerrymanderers in the Legislature, the Democrats elected two of their own, including Hamida Dakane, a "Muslim with a hijab" who will be, it's believed, the first Muslim and the first Black woman to serve in the Legislature.
In the newly drawn District 4a, Democrats also elected a Native American woman and environmental activist named Lisa Finley-Deville to the state House.
If the Republicans were gerrymandering, they didn't do a very good job of it. Two of the state's newly created districts elected Democrats to the Legislature.
Maybe the problem isn't gerrymandering.
Maybe the problem is the Democratic-NPL.