'Our most vulnerable': Part 3 — A call for action
Third-part of the Child Sexual Abuse Series addresses legislation and policies the state of North Dakota has implemented and is working on to prevent crimes of this nature from happening.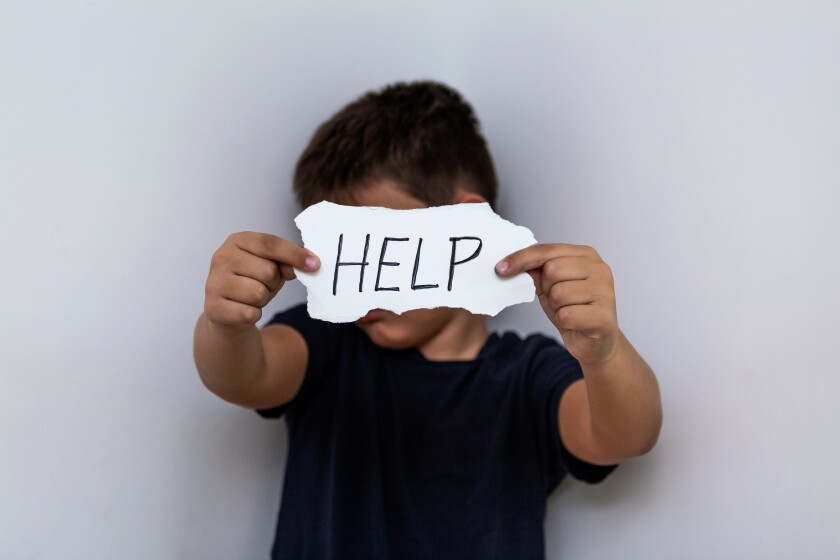 Often times, child sexual abuse goes undetected, for children fear the act of speaking up and shame staining their lives. However, in order to prevent crimes of this nature from happening, it all begins with awareness, voicing up and advocating.
U.S. Rep. Congressman Kelly Armstrong, R-N.D., noted to The Press that child sexual abuse is a growing issue and needs a call for action.
"Sexual abuse against children is a scourge that all North Dakotans need to come together to combat," Armstrong said. "Because human trafficking is transient in nature, federal law enforcement plays a critical role in combatting these crimes. We need to remain vigilant, as our children are the future of our state and we owe it to them to make sure they have safe communities to grow up in."
STATE SEN. WARDNER TALKS AWARENESS
Though today's world has become more accepting to child sexual abuse victims, the issue persists, and it's an alarming concern for legislators such as State Sen. Rich Wardner, who is advocating for more awareness and prevention.
"The issue of child sexual abuse is much larger and a more prolific problem in our society than we know or have data to show. North Dakota is no better or no worse than any other state," Wardner said. "Most of these horrific acts happen under the radar and away from people who can help and intervene. I can't imagine how difficult it can be for a child to come forward and confront their abuser and the horrible history they must relive. Therefore, many abuse stories don't surface until later in life."
Officers of the law, social service personnel, teachers and the public in general are by law expected to report child sexual abuse, Wardner continued. While the state and those in leadership continue to combat these crimes, the public should also be aware of child sexual abuse signs, including medical providers. In-service programs for educators and other school personnel will help recognize sexual abuse, he said, adding that any individual who works with youth programs such as scouts, 4-H and sports programs should be mindful of the signs of abuse and report anything that seems suspicious.
Currently, there is a "controversial bill" being looked at in the Senate, entitled "SB 2180" that would add members of the clergy or spiritual adviser to the required list of individuals to report child abuse, such as dentists, optometrists, mental health professionals, schoolteachers, school counselors, childcare workers and juvenile service workers.
Wardner noted, "Because the clergy are now included, and it infringes on privacy and professional/client privilege, SB 2180 will be defeated."
As today's world has become more accepting for children to speak up when they have been violated, there is still work to be done, Wardner said.
"It will always be tough to get children to speak up. The abuser, whether a family member or family friend has a hold on the child, and it is very difficult for the child to report because of fear and shame. Educating the public on the signs of child sexual abuse, and having the public turn it over to trained professionals, is the most effective way to confront the issue," Wardner noted.
Moving forward, it's not just legislators who can advocate for awareness with this issue.
"It does not matter what state we are talking about; child sexual abuse is a problem everywhere," Wardner said, explaining, "Divorced families, dysfunctional families, drug and alcohol addiction all lead to child sexual abuse. We have kicked God out of the mainstream of society, and we have lost our moral compass."
Wardner remarked, "I believe legislators and everyone here in North Dakota want to address the issue of child sexual abuse. The much harder question to answer is 'How?' As legislators, we rely on those with expertise and knowledge to inform us and give us information so that we can make decisions.
"As a society, we can empower and lift those who deal with youth so that they can detect child sexual abuse and misconduct."
NORTH DAKOTA LAUNCHES NEW CHILD PROTECTION SERVICE
In 2019, 291 cases of child sexual abuse were reported in North Dakota, which has increased since 2010 with 241 cases, according to the North Dakota Human Services National Child Abuse and Neglect Data System.
The North Dakota Department of Human Services and the state's 19 human service zones launched a statewide toll-free child abuse and neglect reporting line Jan. 4, that is part of a new child protection services intake process.
"The statewide Child Protection Reporting Line will help combat child abuse by providing a consistent resource for mandated reporters and members of the public to report suspicions that a child is being abused or neglected rather than each Human Service Zone having a separate number to call," NDDHS Child Protection Services Administrator Marlys Baker said. "Information gathered by specialized intake staff will provide the child protection workers and supervisors with full and complete information, on which to base the appropriate and timely response to reports of suspected child abuse and neglect. (This) will enable the response to begin as soon as the report is in the hands of the child protection worker."
The child abuse and neglect reporting line was established to provide "quality and consistency to the reporting process statewide and make best use of the resources of the child protection system," Baker said. Child protection workers will be conducting assessment of reports rather than looking for an address or requesting records, she explained, adding, these tasks are now conducted by specialized intake staff.
"Child sexual abuse is a problem in every state and every nation. Sexual abuse can have lifelong impact on the victims as well as their families," Baker said. "Costs to society from lost productivity, treatment after the fact, incarceration of perpetrators, etc. are enormous. Research, such as the ACE (Adverse Childhood Experiences) Study, shows that the costs to individuals in terms of mental health as well as physical health, and can be a lifelong battle."
Baker noted that there are current bills before the legislature that deal with statutes of limitations for child sexual abuse cases. The NDDHS funds three children's advocacy centers. Its satellite clinics are around North Dakota "to provide forensic interviews and physical examinations for child victims and coordination of multidisciplinary teams involved in the investigation and prosecution of child abuse cases and treatment for victims of child sexual abuse," Baker remarked.
The NDHHS also supports the Child Sexual Abuse Prevention Task Force, which focuses on developing strategies and making recommendations for preventing child sexual abuse.
Though the state is doing everything in its power to address this issue, it's important that support will continue for child abuse victims and their families and to teach others about child abuse prevention, Baker said.
"While it is important to encourage children to speak up, it is even more important for adults to be educated and aware of situations that may put children at risk and to intervene before abuse can occur. Waiting for a child to disclose sexual abuse is not the answer. Prevention is the solution," Baker said. "Strong healthy families raising strong children with good self esteem and healthy boundaries and appropriate adult supervision and guidance reduces a child's vulnerability to abuse. Parents can begin lessons at home that will help their children to be less vulnerable to those who would prey on their innocence."
Baker concluded that communities such as Dickinson have ongoing efforts to strengthen families such as the West Dakota Parent and Family Resource Center, Strong Families Today and Tomorrow as well as April's Child Abuse Prevention Month activities.
If you believe a child is being abused or neglected, make a report to 1-833-958-3500. For emergencies, call 911.