Division I volleyball set to rally in the Western Edge
Beach High School will serve as a battle ground when NDSU and Montana State square off for a Spring scrimmage.
DICKINSON — Volleyball and beaches go hand-in-hand, but on the western edge of landlocked North Dakota, there is an entirely different Beach that is generating some net news.
A unique opportunity for Beach High School and their athletic program is coming in April, by way of a Division I volleyball match between North Dakota State University (NDSU) and Montana State University (MSU).
Located on the cusp of the western North Dakota border, off of interstate 94, Beach will play host as a neutral grounds for the two NCAA programs. The match is slated for April first — as long as weather conditions don't pull an April fools with this season's dense and grudging snow.
Though the match is only a Spring scrimmage, Beach HS coach and Athletics Director Mike Zier believes the impact could be an augmenting factor on the local sports community for years to come.
"Only good things can come from this," Zier said. "That is what I hope for and that is not just for Beach, but for any kids that come along to watch this."
Zier has long served the Beach community, with 23 years in the High School's athletics and has coated himself in his experience, that has elected him as the North Dakota High School Coaches Associations vice president. In over two decades worth of experience and networking, he said that this was a first and was too good of an opportunity to let slip away.
"When I got the call from Montana State they were just looking for schools to host them and Beach was the first school that they called, I said, 'Well don't call anybody else.'" Zier said. "We will make this work, the opportunity to bring division one programs to Beach, in particular a sport that our school plays, is something you can't pass up."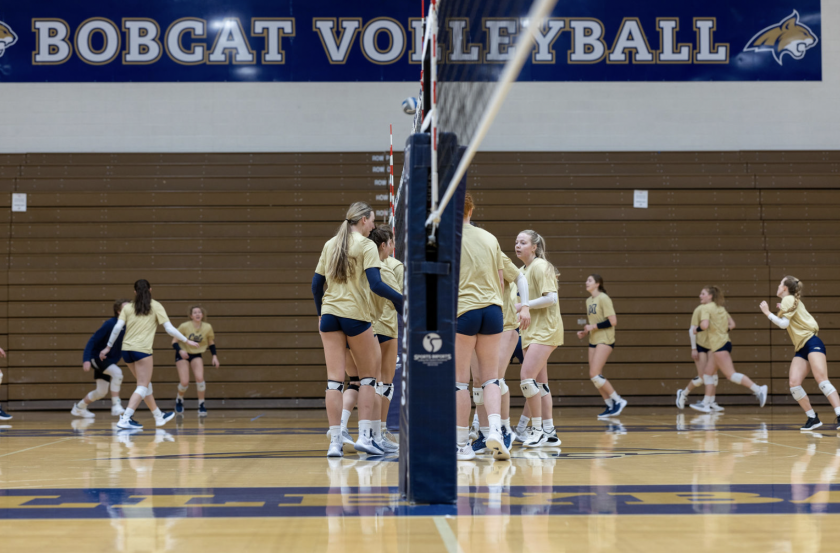 The match is going to take place late afternoon, will be open to the public and NDSU will occupy the home team's side — obviously. However, prior to the match, from around 10 am to noon, high school coaches and teams will be welcome to spectate the collegiate programs running drills, for a one in a kind experience and knowledge.
With no tickets being sold, there is still no telling what size of crowd will gather for the event, but Zier is confident that whatever the case may be, they will be prepared to handle it.
"I don't know how many people are going to drive more than two or three hundred miles to this, but we will have all our bleachers out," Zier said. "If we have to turn people away, we will turn people away, but I don't anticipate that. I think it will be fine and it is going to be fun and should be a nice intimate setting for them. If we have standing room only, then we have standing room only."
Weather conditions aside, Zier and the Beach community will go through great lengths to make this an event to remember— all hoping this will serve the young and future athletes of the area.
"Hopefully there are going to be little girls from all over the area that may come to this and when they see these college women from Montana State and from NDSU, they will see how hard they work and how cool they are and they are going to say, 'Hey, I want to do that. That looks fun, I want to be a division one volleyball player.'" Zier said. "For our community we will get the joy of watching division one volleyball that is [normally] a hundred miles away if you want to do that… Lets face it, if you want to watch division one volleyball, you are either driving to Bozeman or driving to Fargo or Grand Forks, so how great of an opportunity is that."