Mike Jacobs Always in Season: Binoculars are an essential tool for identifying sparrows
My new binoculars allowed me to inspect the chipping sparrow from chestnut-colored cap to unstreaked breast and dark tail.
We are part of The Trust Project.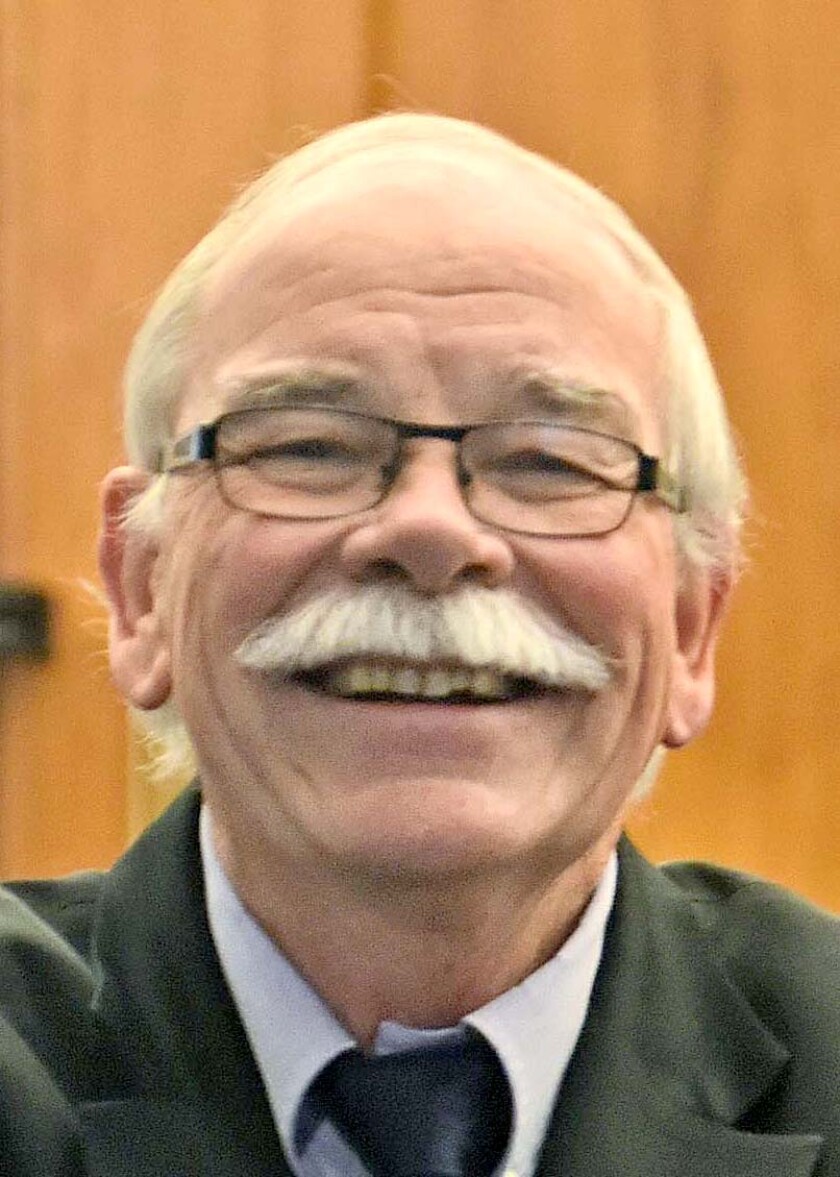 GRAND FORKS – A catastrophe occurred last week: I lost my binoculars. I'd had them for a long time, so long that they seemed to have become a part of my body, almost. I was seldom outside without them, and in the house, they were usually within reach.
I began to obsess about what might have happened to them. I combed the house. No binoculars. I went through the pickup, front seat, rear seat and box. I even retraced my last walk through the neighborhood and along the Red River Greenway. Still no binoculars.
I was so distracted that Suezette eventually said, "Just go buy another pair." Of course, this permission recharged my enthusiasm, and I did buy another pair – a pair about half the price of the one I'd lost, but still a good quality pair. I quickly examined the neighborhood, discovering a lawn chair that I'd overlooked in a backyard halfway down the block and examining the detour sign announcing construction on Belmont Road.
My real quest, however, was the first bird to show up in my new binoculars. I might have predicted it. A robin, perhaps. Or a crow. Both species are conspicuous in the neighborhood.
But the first sighting was of a smaller bird, but still not a surprise: a chipping sparrow. My new binoculars allowed me to inspect the bird from chestnut-colored cap to unstreaked breast and dark tail.
The martin is the largest member of the swallow family. Like the barn swallow, it is a luminescent purple in color, but it lacks the salmon and buff trim that marks barn swallows.
The chipping sparrow is among the smallest of sparrows, and it is probably the most abundant sparrow in the city. Song sparrows also occur. They are darker, larger and more full-bodied in appearance than the slim chipper. That's another difference. The song sparrow is a singer.
These two species share a habitat preference, however. They favor backyards. Chipping sparrows often nest in foundation plantings, even downtown. I used to see them in the shrubbery fronting the Herald building on Second Avenue North in downtown Grand Forks. Song sparrows are birds of shrubbery, too. Most years at our place west of Gilby, North Dakota, a pair of song sparrows nested in lilac bushes planted near the house.
We had chipping sparrows in the shrubbery, as well.
The most common sparrow at our country place was a close relative of the chipper, the clay-colored sparrow – a misnamed bird, I always argued. Gray-colored better describes the bird, which is rather paler than my visual image of clay. Perhaps the bird was named by someone whose concept of clay was more yellow than gray. This sparrow favors more open habitat, but still with shrubs for nesting and displaying, including its territorial song. The clay-colored sparrow's song is a distinctive, high-pitched whirring sound, unlike either the chipping of its close relative or the melody of the song sparrow.
These are the most often-encountered sparrows in our area, but they hardly exhaust the list of potential sparrow species here. The sparrows fluttering along rural roads are likely vesper sparrows. Savannah sparrows are common in wetter areas. Swamp sparrows, too.
Then there are the skulkers of the tribe, a group of cryptically colored sparrows, including grasshopper sparrow, LeConte's sparrow, Nelson's sharp-tailed sparrow, an uncommon and hard-to-find species.
The lark sparrow, uncommon here, is a larger and distinctively marked bird. The lark sparrow is more common farther west..
A number of other sparrow species migrate through our area, including American tree sparrows, white-throated and white-crowned sparrows, and Harris' sparrows, as well as Lincoln sparrows.
And there are drifters from the Southeast: Henslow's sparrow and field sparrow.
One rare but regular species, Baird's sparrow, brings aspiring lifelisters to North Dakota.
All in all, the sparrows are a challenging group of birds, since identification often turns on field marks that are hard to see. Binoculars are essential.
As it happens, I now have two pairs of binoculars. I found the lost pair on a pile of books in a dark recess in the back room of the basement of our new home. I don't know how they got there – but they didn't walk, so I must have carried them, put them down and forgotten them. I'm writing it down as disorientation arising from new living quarters.
Jacobs is a retired publisher and editor of the Herald. Reach him at mjacobs@polarcomm.com.