Mike Jacobs Always in Season: Pelicans steal the show at Kellys Slough NWR
My guess is that there were about 100 pelicans in total – a number dwarfed by the number of avocets wading in the slick.
We are part of The Trust Project.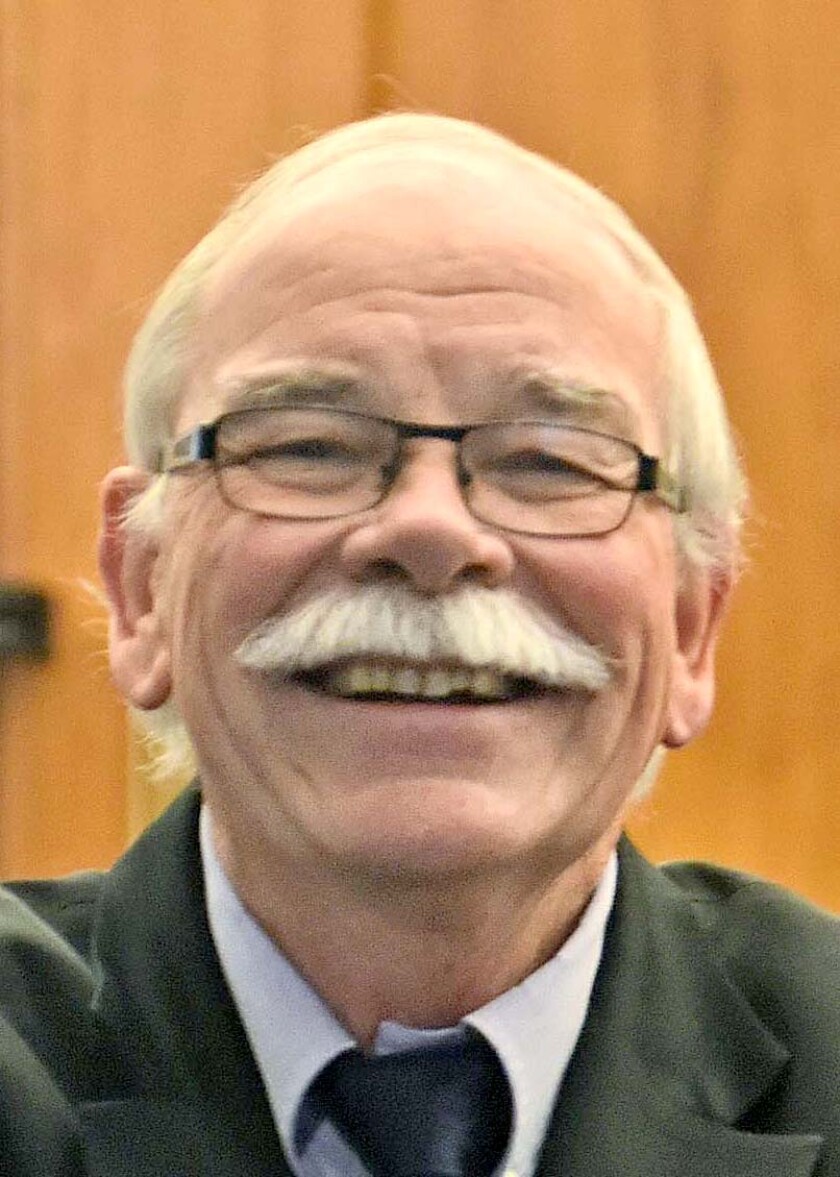 GRAND FORKS – Despite the loss of a shelterbelt that supported a pair of nesting bald eagles, Kellys Slough National Wildlife Refuge remains an important habitat for many bird species year around. August is an especially good time at Kellys Slough.
The slough is essentially a slick of water spread out over a large area. This attracts flocks of shorebirds. Several deeper pools attract ducks, geese and pelicans
Yes, pelicans.
The pelicans were stars of the show when I visited Kellys Slough on Saturday July 30.
Pelicans had bunched up on an island that is a major feature of the largest of the pools at Kellys Slough. They were also present on deeper water nearby.
The martin is the largest member of the swallow family. Like the barn swallow, it is a luminescent purple in color, but it lacks the salmon and buff trim that marks barn swallows.
My guess is that there were about 100 pelicans in total – a number dwarfed by the number of avocets wading in the slick. There were large numbers of other waders. Unfortunately, my optics were inadequate and I dare not guess what species might have been present there.
The avocets however, are conspicuous.
Avocets are long-legged birds, so they stand out. In breeding plumage, they are chestnut-colored on the head and neck. Their wings are patterned in black and white, creating an altogether striking bird.
The number of avocets present at Kellys Slough has been rising after the U.S. Fish and Wildlife Service prioritized shorebirds, which led to a change in management. Rather than the deeper ponds that drew geese and ducks, the water level is lower, which attracts shorebirds.
Kellys still has its share of ducks, though.
Gulls, too. After the avocets and pelicans, ring-billed gulls were the most numerous species I saw at Kellys Slough.
The refuge is surrounded by grasslands that provide habitat for a number of prairie birds. Most prominent among them are northern harriers and short-eared owls.
Prairie sparrows are another specialty of the refuge. These are hard to find and hard to identify. Like the shorebirds, they are cryptically marked, and species are hard to differentiate.
It's best to bring patience along on a trip to Kellys Slough.
The refuge is easily reached from Grand Forks. Take U.S. Highway 2 from the Gateway Drive exit on Interstate 29 straight west nine miles. Turn at the sign indicating Kellys Slough and follow the gravel road three miles north. The gravel road crosses the main pool. There are several pullouts offering good scanning opportunities. The road can become a quagmire after heavy rain and during the spring snowmelt, so take care.
Continuing north on the gravel brings you to County Road 11, which crosses one of the deeper pools in the Kellys Slough complex. This is where the pelicans hang out, along with great blue herons, Canada geese and, sometimes, swans. I've seen both tundra and trumpeter swans there. Tundra swans are more numerous. Trumpeter swans sometimes show up in the summertime.
Pelicans dominate the scene at this time of year. Of course, Kellys Slough is about as far as you can get from an ocean in North America, and pelicans are often associated with beaches.
American white pelicans are inland breeders, however, forming very large nesting colonies. One of these – believed to be the largest in North America – is at Chase Lake northwest of Jamestown, N.D. White pelicans nest in southern Manitoba, as well.
The area around Kellys Slough NationalWildlife Refuge is especially lush this year. I'd like to be able to call these areas "prairie," but they've been invaded by non-native species. Nevertheless, the area gives a hint, at least, of what the Red River Valley might have looked like before European settlement.
The refuge takes its name from a railroad village just to the east. There's controversy about what the place was called. Some maps call it Kelly, some Kellys and some Kelly's.
The Fish and Wildlife Service has opted to not use the apostrophe on the website for the refuge.
Jacobs is a retired publisher and editor of the Herald. Reach him at mjacobs@polarcomm.com.