Mike Jacobs Always in Season: Turkeys and Grand Forks . . . together again
The All American Turkey Show was a winter event, held in February at the Grand Forks Municipal Auditorium on Fifth Street north of downtown.
We are part of The Trust Project.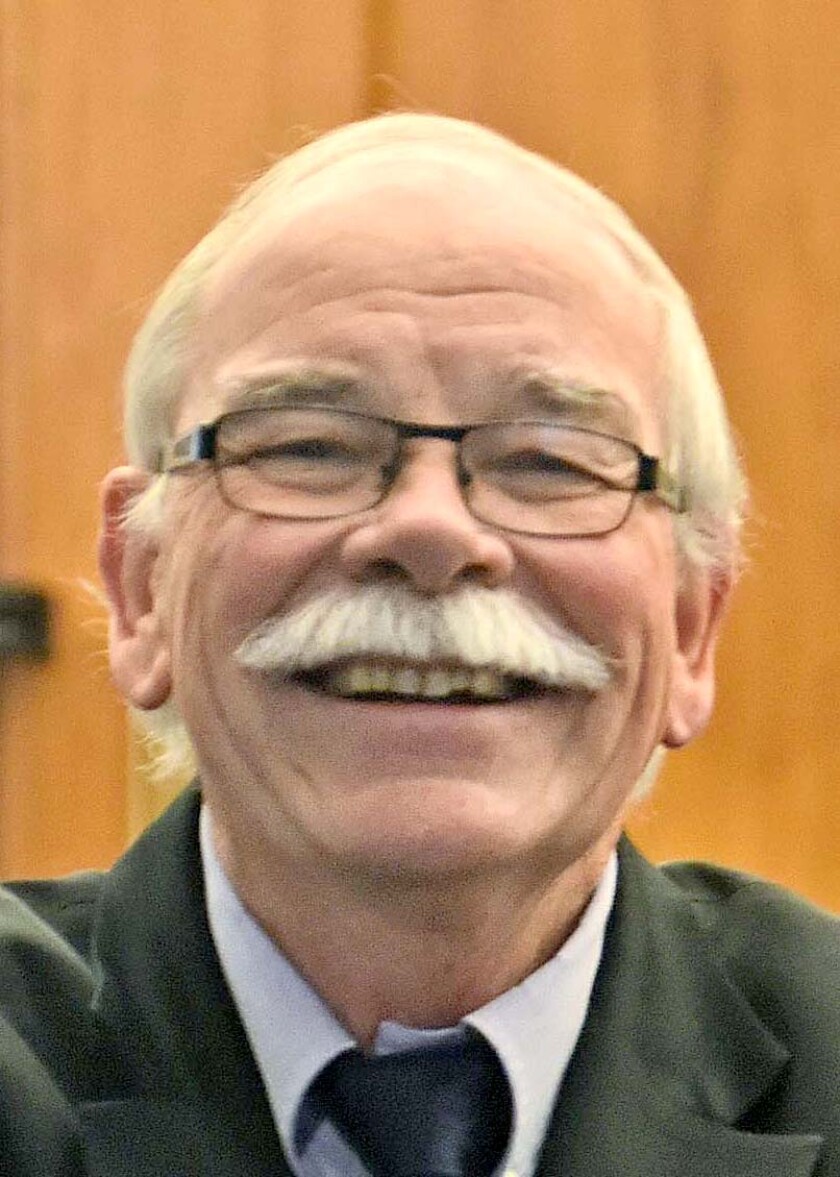 GRAND FORKS – No bird is more closely associated with a national holiday than the turkey. Two images come immediately to mind: the big-breasted bird pulled from a hot oven and delivered to the dinner table, and the magnificent bird that struts about the woodlands – and increasingly urban neighborhoods. The images have little to do with each other. The turkey on the dinner table is the product of genetic engineering. The turkey in the woods is nature's original.
Wild turkeys have become established in the Red River Valley, but they are not native to our area. Gordon Iseminger, longtime professor of history at UND, made this point in his "Entertaining History" lecture at the Grand Forks County Historical Society's Myra Museum on Sunday, Nov. 20. His subject was the "All American Turkey Show," held annually in Grand Forks from 1924 to 1942. The show was the largest of its kind in the country – and for good reason. In those years, North Dakota was among the leading turkey-producing states, ranking just behind Texas and just ahead of Minnesota. Some remnants of this heritage remain, notably the annual "Turkey Days" festival in Aneta, N.D.
The All American Turkey Show was a winter event, held in February at the Grand Forks Municipal Auditorium on Fifth Street north of downtown. There was a summer corollary event, a picnic held in July in Riverside Park. Riverside Park is one of the places you might encounter wild turkeys in Grand Forks. It's a park with trees, and wild turkeys are woodland birds. Or were.
Unlike the flightless domestic turkeys that are raised in pens, wild turkeys are roosters – that is, they roost in trees. Trees are an essential part of the habitat for wild turkeys. The forest doesn't need to be too thick to attract turkeys, however. I've seen wild turkeys on the UND campus, which has trees but also a great deal of open space. And at Iseminger's lecture Sunday afternoon, a listener offered cell phone photos of wild turkeys racing across the lawn at his place just southwest of Grand Forks.
Some argue that wild turkeys are taking over. They have become abundant in the Pembina Gorge area, where birders on Christmas Bird Counts reported seeing hundreds. The same is true of the Badlands in southwestern North Dakota and of the Missouri River Valley.
This is a recent development. Until the birds were introduced as another quarry for hunting enthusiasts, the state had no wild turkeys. Rather, the turkey population was domestic birds, raised on seeds and bugs that they foraged and driven to market in Grand Forks, once among the primary turkey markets in the nation.
Wild turkeys, however, did not occur here. Their range extended across the southeastern quarter of North America and south in Mexico. This range did not quite reach the Upper Midwest. In 1804, Lewis and Clark encountered turkeys along the Missouri River in what is now South Dakota, not far north of what became the boundary with Nebraska.
I've had three reports of snowy owls this winter: two in North Dakota and one in Minnesota.
The current wild turkey boom has not been welcomed universally. Turkeys are large and noisy birds. Their bathroom habits are undisciplined, and they tend to drop feathers here and there. When enough of them get together, they can take apart a haystack. Iseminger included reports of that kind of damage from ranchers in the western part of the state who were begging hunters to help them reduce the turkey population.
Raising turkeys for the market sustained quite a few North Dakota farm families during the Dust Bowl years and the depression of the 1930s. My own family always had a few turkeys – until the younger son went off to college in 1965. Dad kept a couple of turkeys, mostly as pets, although one would show up on the Thanksgiving table. We also raised chickens, of course, a staple of small family farms, and for several years we had geese, an experiment that everybody in the family soon tired of. Geese are hungrier, noisier and more aggressive than turkeys.
Despite their association with traditional English Christmas feasts, we didn't find geese as appealing as holiday fare as our turkeys, which, by the way, were bronze, the domestic variety most similar to the wild turkey and the one most displayed at the All American Turkey Show.
Iseminger's book about the show will be published next year by North Dakota State University Press.
Jacobs is a retired publisher and editor of the Herald. Reach him at mjacobs@polarcomm.com.