Hi-Liners can't get past Dickinson, Midgets taking it game by game
Dickinson took on Valley City in quarterfinal No. 3 on June 2.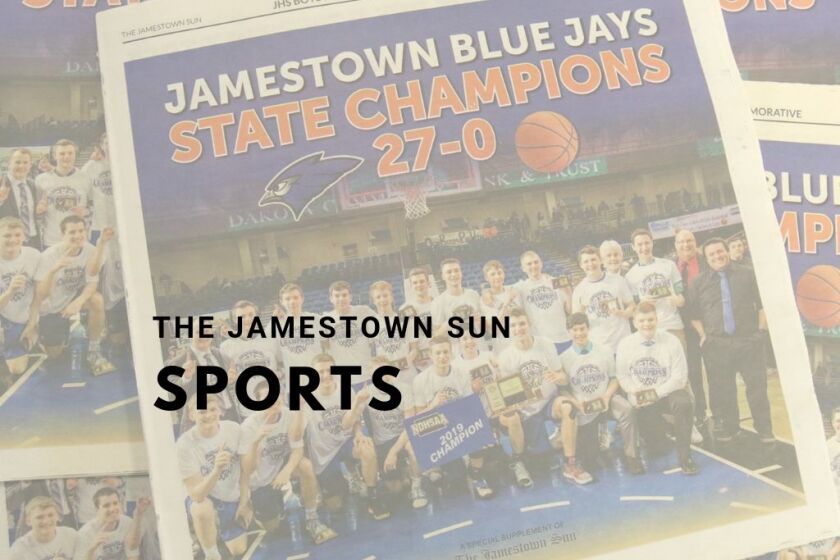 We are part of The Trust Project.
Since the Dickinson softball team won its first-ever state championship a year ago, head coach Amanda Mickey has been drilling it into her team's heads that past titles don't mean anything.
"It was nice winning a state title last year, but that's a thing of the past and we came out of that wanting to raise the bar," Mickey said. "We just have to put in this work with this next game and can't look ahead. I think that we are even stronger than last year."
While the 2021 title might not mean that much when looking at the 2022 Class A State Tournament, the defending state champs have all the weapons they need to make a repeat trip to the state championship game.
Dickinson cruised to an 11-1 win over the fourth-seeded Valley City Hi-Liners to advance to its second-straight state tournament semifinal match Friday. The Midgets are slated to take on Jamestown in the state semifinals at 6 p.m. at Jamestown's Trapper Field. The Midgets and Jays met up in the WDA tournament semifinals — a game Dickinson took 1-0.
Dickinson and Jamestown have faced off on four different occasions this spring.
Valley City will face second-seeded West Fargo in Friday's second consolation game. First pitch is scheduled to be thrown out at 1 p.m.
"It was really exciting," DHS junior Amy Fridley said of being back at the state tourney. "We came out with a really good first game and the energy was really good and it was lots of fun in the dugout."
After opening the quarterfinal with a Reese Hauck score in the first inning, Dickinson kept the momentum going, scoring at least two runs in the next three innings. Jenna Decker had an RBI single to make it 2-0. With runners on the corners, Hauck stepped to the plate and drove in a runner from third. Decker made the trek from first to make it a 4-0 game Decker all the way from first to make it 4-0 in the bottom of the second.
"We kind of came out like we had never played them before and that we had something to prove," Mickey said. "I thought we played a nice and relaxed game but stayed very competitive and did what we needed to do to keep pressure on them and scored almost every inning which was nice."
Valley City's Kinlee Sufficool got all of her pitch, soloing out to right field to cut the Midgets' lead to three runs but it didn't take long for Dickinson to rebound.
In the bottom of the third inning, Fridley tallied a little league home run. The junior's hit was recorded as an RBI double but she advanced to third on the throw and then went home on the error.
"I was like, ok, I am going to make it to second and then she threw it home and I was like, I'm going to third and then it just kept going from there," Fridley said with a laugh. "That was kind of fun. It gave me a little bit more momentum at my next at-bat."
Dickinson tallied five in the fourth and held the Hi-Liners to zero runs in the top of the fifth to end the game early due to the 10-run rule.
"We definitely could have done better but I think overall for the first game — it went ok — there were definitely some nerves," Valley City head coach Hilary Flatt said. "We are playing to stay alive at this point — we've got to keep it going."
Dickinson 11, Valley City 1
VC 001 00X X — 1 3 4
DHS 132 5XX X — 11 7 0
DHS: Hope Fath; VC: Ella Speidel; Autumn McGough W — Fath; L — McGough
Highlights: DHS — Fath (5 IP, 3 H, 1 R, 1 ER, 12 K, 0 BB); Jenna Decker 2-3, 2B; Reese Hauck 2-3, 3 RBI, 2 2B; Mataya Mortensen 1-3; Amy Fridley 1-2.
VC — Kinlee Sufficool 1-2, RBI, HR.